Petit dessin de circonstance à Paris ... toutes ces fusillades... ces prises d'otages... c'est incompréhensible :/
(Pomelo est un personnage de Ramona Badescu et Benjamin Chaud. Je me suis permise de le reprendre à ma sauce).
Illustration in rapport with the shootings and hostage taking going on in Paris right now... totally uncomprehensible for me :/

(Pomelo is a character from Ramona Badescu and Benjamin Chaud's story. I just drew him my way).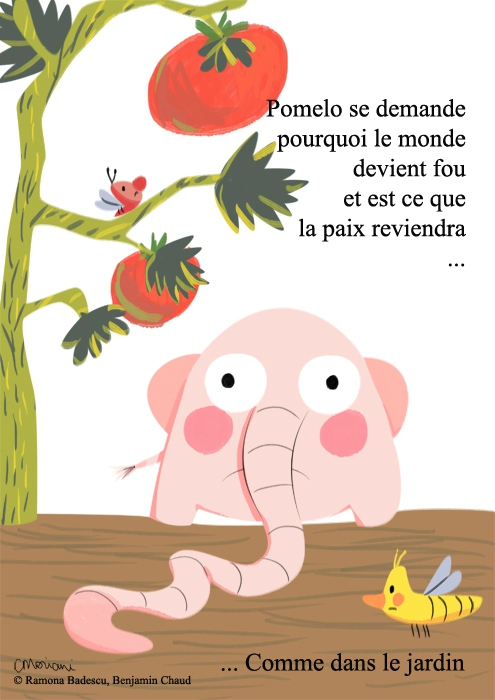 'Pomelo wonders why the world is going crazy and when peace will return... like in the garden'